« The quality of your life is equal to the quality of your thoughts. »
Clinical social worker and zootherapist
If you're here today, it's because you're curious to know who I am and what I do. Let me introduce myself, Karine Brisson, social worker accredited by l'Ordre des travailleurs sociaux et des thérapeutes conjugaux et familiaux du Québec (OTSTCFQ). I hold a master's degree in social work and an honours bachelor's degree in criminology. I have been practicing for more than 10 years in the field, so I can reassure you right away, I have seen people and heard stories.
I have a specialty in mental health: anxiety disorders (social or generalized anxiety, specific phobia), mood disorders (depression, bipolarity), borderline personality disorder (BPD), post-traumatic stress disorder (PTSD) , attention deficit disorder with or without hyperactivity (ADHD). I particularly love everything related to giftedness, twice exceptional (2e) and hypersensitivity.
«Zootherapy is an intervention that is exercised in individual or group form, using a carefully selected and trained animal, introduced by a qualified practitioner to a person in order to elicit reactions aimed at maintaining or improving cognitive, physical, psychological or social potential »
– Zoothérapie Québec
A proven intervention method
Zootherapy is used as an auxiliary to conventional therapies, which means that the animal plays an intermediary role between the clinical social worker and the target person. The animal facilitates the therapeutic link which, in turn, helps to achieve the chosen objective more quickly. Thus, the animal is considered as a therapeutic assistant and an integral part of the intervention process.
Animal therapy studies demonstrate remarkable behavioral changes resulting from the presence of an animal, and in particular a dog. Being a neutral and familiar topic of conversation, it serves as a kind of "social catalyst" by encouraging social interactions, facilitating contact between people and energizing communication.
Based on the fundamental principle that there are natural bonds between humans and dogs, animal therapy is known to increase the effectiveness of conventional therapies. Among its positive effects, it is a source of significant sensory, emotional, cognitive, motivational and socializing stimulation. Here are some examples :
Yorkshire Terrier, 7 y.o., 11lbs. 
Personality traits : lively, sociable, hard-working, communicative and confident
Nickname : Ti-Loulou
Therapy strengths : Sniffs out physical illnesses (eg. hypertension, diabetes), hormones (eg. estrogen, cortisol, adrenaline, insulin), and spirituality (eg. energies).
Standard poodle, 3 y.o., 65 lbs, in orientation.
personality traits : curious, analytical, hypersensitive, hyperexcitable and clumsy
Nickname : Big nose or Jaws
Therapy strengths : Points out emotional wounds (eg. depression, sadness, breakups, bereavement) and physical wounds (eg. pain). Reflects the emotional state. Love children.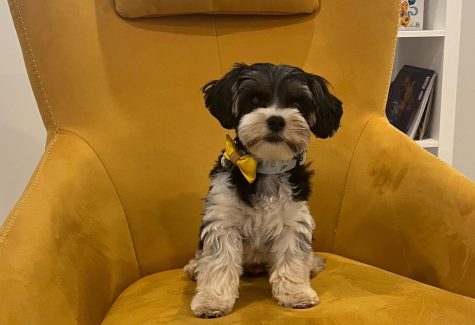 Yorkshire Biewer, 1 y.o.,  10 lbs, in training, recovering from an injury.
Personality traits : gentle, calm, reserved, delicate and lovable
Nickname : Reikiki, Kiki ou Kaki
Therapy strengths : gives unconditional love. Shows good humor and serenity. Awakens empathy and kindness.
3 types of psychosocial services are offered.
Individual
Spend some time alone with yourself. A break that we take too little in life !

eg. self-esteem, bereavement, sexual assault, emotional outburst, relationship conflicts, burnout.
Marital or Parenting
Discuss with your lover sensitive subjects and often sources of tension in your relationship.

eg. communication issues, separation-divorce, work-family balance, intimacy, infidelity, parental guidance, child rearing.
Family
Share with your family your daily difficulties which constantly tarnish the atmosphere at home.

ex. parent-child relationship, conflict resolution, communicating issues, family planning and organization.
You are not crazy, nor broken; you just need a kick in the ass and a bit of confidence to move on. You have the right to fulfill your dreams (with and without your fears), live your life according to your values ​​(with and without doubt), love yourself as you are (with and without judgment) and think of yourself (with and without guilt) for once in your life.
Business hours
Monday to Thursday from 8am to 8pm